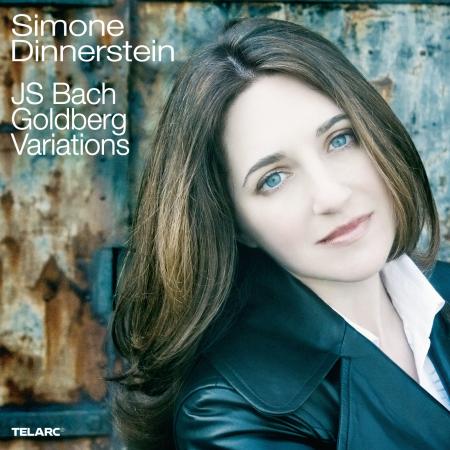 J.S. Bach: Goldberg Variations
Artist: Simone Dinnerstein
Release Date: August 28, 2007
Label: Telarc International
Simone Dinnerstein's solo debut was recorded in March 2005 with Grammy-winning producer Adam Abeshouse in the neoclassic auditorium of the Academy of Arts and Letters in New York.
In August 2007, the album was released on Telarc, earning the No. 1 spot on the Billboard Classical Chart during its first week of sales. It also appeared on "Best of 2007" lists including those of the New York Times, the Los Angeles Times, the New Yorker, several radio stations, iTunes "Editor's Choice Best Classical," Amazon.com Best CDs of 2007, and Barnes & Noble's Top 5 Debut CDs of 2007. In September 2008, the recording received the prestigious Diapason d'Or Award.
The New York Times reported, "An utterly distinctive voice in the forest of Bach interpretation, Ms. Dinnerstein brings her own pianistic expressivity to the Goldberg Variations, probing each variation as if it were something completely new." Slate
raved, "Dinnerstein is a throwback to such high priestesses of music as Wanda Landowska and Myra Hess . . . [She] is touring. Go hear her, and get religion. And if you can't, there's always the record."